Show Your Customers THE Solution To Their Copy Writing Problems And Get Paid For It!
This Is An Evergreen Product That You Can Continually Get Paid To Promote!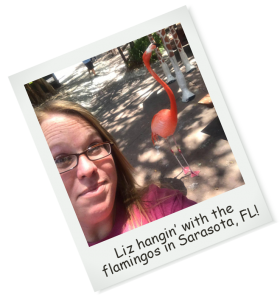 Hi there Affiliates!
The 10:10 Salesletter Challenge is a step-by-step system that anyone can follow to help them create copy for their sales pages. Copy that actually makes people want to buy!
It consists of 10 modules (one for each day) that shows people how to write copy for every component of a sales page. Each module comes with a study guide on what each module should do along with templates to help them write the copy for each component.
You can see the sales page for the 10:10 Salesletter Challenge by clicking here.
When you promote this and make sales you're paid 50% commissions on the $27 personal rights and they can also pick up the resale rights for $97 which you will also be paid 50% commissions on.
Both options are offered from the front end sales page.
Alternatively you can use a coupon code below, and be paid 50% commissions on the sales price.
There's also an upsell where those who buy the resale rights are offered resale rights to FIVE additional products for just $97 and you'll make 50% commissions on that too!
Click here to see the upsell sales page.
This is a simple funnel giving your customers exactly what they need to use email marketing in their business quickly and easily and/or make money with resale rights products, AND helping you to make the most commissions!
If you have any comments, questions, want to add a bonus or anything like that I'm just an email away... I look forward to your support on this and helping you in the future with anything you may have that I can support YOU on!
The Sales Funnel Explained...
Front End - The front end product for this launch is called the 10:10 Salesletter Challenge.
When you promote this and make sales you're paid 50% commissions on the $27 personal rights OR 50% commissions on the $97 personal rights + resale rights.
Upsell #1 - The only upsell in this funnel for those who buy the resale rights are offered resale rights to FIVE additional products for just $97 and you'll make 50% commissions on that too!
Get On Liz's Launch Updates List!
Enter your name and best email to get updates sent to you about Liz's launches… This is an affiliate notification list only. You will ONLY be notified about launches and launch updates.
Coupon Code Information: You can offer your people the following coupon code. I have emails below that you can use or get ideas from to use in your own content. This coupon code will change from time to time.
Current coupon code to save 50% of anything in the funnel:
Promotional Emails: Use these emails for ideas to create your own emails OR use them as is to send to your list.
Use this blurb in any of the emails to save your people some money! This will work best if you put it right under anywhere you mention your affiliate link in the emails.
Note: I scored a coupon code for you that will save you even more money, but it's limited to only the first 50 people. If the coupon code doesn't work I'm sorry, but it's reached it's max use.  Use this coupon code to save 50% off the purchase option of your choice: 50OFF1
Want me to write an email from the angle of your request? Just send me a message and let me know the angle you want me to write the email for you and I'll create one for you! 🙂
Promotional Content: Use the following content as blog posts or content you're allowed to post in other places such as your Facebook pages, groups, etc.
Promotional Images: Use any of the images below on your blog or social media!
Why You SHOULD Promote This Offer 🙂
Your people are safe with me! I take good care of my customers and I'll take good care of yours too!
I reciprocate! If you have an offer that fits my list then I'll happily promote your offer for you to my list!
This is a great opportunity for your people to learn "hands on" from someone who has been teaching Internet marketing tactics for almost 15 years now! They're getting someone who can truly help them!!
I'm providing you with some great resources and tools to use to promote this offer, and if you need anything I'll customer create it for you!
Because it's just the right thing to do! 🙂
Most Importantly - Thank You!
Thank you! I truly couldn't have the business and the ability to help so many without YOU! Thank you for your support and trust...
Okay... I think that's everything! If there is anything I can do to help you please do let me know. I'll be more than happy to help you out!

* Reciprocal mailings will only be given on quality products! We value our customers, so please understand if we don't feel your product makes our quality standards we will not promote it. But that doesn't mean we will never promote for you. If your next product meets our standards we'll promote it. I don't think this is going to be an issue (never has been) because I work with a bunch of awesome people.
As an Affiliate you agree to the following: The new FTC Guidelines for affiliate marketing came into effect on December 1st 2009. As an affiliate or JV partner for Liz Tomey, you've read and fully agree to the terms listed on the Official FTC Website (http://www.ftc.gov/bcp/guides/guides.shtm) to ensure that you're promotions are compliant with the new guidelines.