Tell Your List And Followers About The Easiest Online Business Model Ever And Make Commissions For Doing It!
This Is An On Going Evergreen Offer!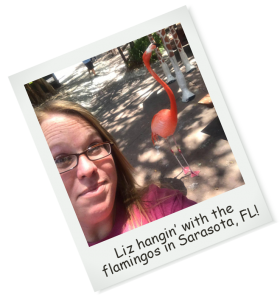 Hi there!
Liz Tomey here and thank you for helping me out with my latest workshop promotion.
The DFY Digital Assets Profits Blueprint Workshop is a live workshop I did, and now I'm selling the recordings PLUS personal coaching with me on developing this business model.
You can see exactly what I'll be teaching them on the sales page by clicking here.
You'll be paid 50% commissions on the $97 attendee option and on the $197 PLR option.
There are no upsells for this one currently. 
If you need promotional tools to promote this workshop you'll find them below!
If you have any comments, questions, want to add a bonus or anything like that I'm just an email away... I look forward to your support on this and helping you in the future with anything you may have that I can support YOU on!
Liz
P.S. Here are the stats from the first 24 hours of launch...
Get On Liz's Launch Updates List!
Enter your name and best email to get updates sent to you about Liz's launches… This is an affiliate notification list only. You will ONLY be notified about launches and launch updates.
Promotional Emails: Use these emails for ideas to create your own emails OR use them as is to send to your list.
Want me to write an email from the angle of your request? Just send me a message and let me know the angle you want me to write the email for you and I'll create one for you! 🙂
Promotional Content: Use the following content as blog posts or content you're allowed to post in other places such as your Facebook pages, groups, etc.
Promotional Images: Use any of the images below on your blog or social media!
Why You SHOULD Promote This Offer 🙂
Your people are safe with me! I take good care of my customers and I'll take good care of yours too!
I reciprocate! If you have an offer that fits my list then I'll happily promote your offer for you to my list!
This is a great opportunity for your people to learn "hands on" from someone who has been teaching Internet marketing tactics for almost 15 years now! They're getting someone who can truly help them!!
I'm providing you with some great resources and tools to use to promote this offer, and if you need anything I'll customer create it for you!
Because it's just the right thing to do! 🙂
Most Importantly - Thank You!
Thank you! I truly couldn't have the business and the ability to help so many without YOU! Thank you for your support and trust...
Okay... I think that's everything! If there is anything I can do to help you please do let me know. I'll be more than happy to help you out!

* Reciprocal mailings will only be given on quality products! We value our customers, so please understand if we don't feel your product makes our quality standards we will not promote it. But that doesn't mean we will never promote for you. If your next product meets our standards we'll promote it. I don't think this is going to be an issue (never has been) because I work with a bunch of awesome people.
As an Affiliate you agree to the following: The new FTC Guidelines for affiliate marketing came into effect on December 1st 2009. As an affiliate or JV partner for Liz Tomey, you've read and fully agree to the terms listed on the Official FTC Website (http://www.ftc.gov/bcp/guides/guides.shtm) to ensure that you're promotions are compliant with the new guidelines.